Galytskiy district Museum of Folk Architecture and Prykarpattya Life

Deprecated: mysql_escape_string(): This function is deprecated; use mysql_real_escape_string() instead. in /sata2/home/users/museumif/www/en.museum.if.ua/modules/system.php on line 3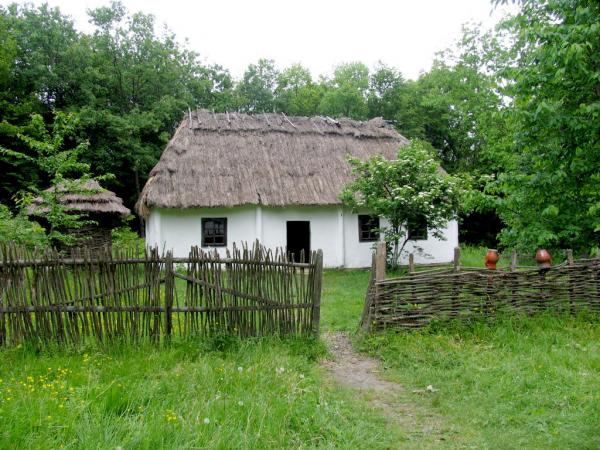 Address:
The National Reserve "Ancient Halych"
Ivana Franka Str.,1, Halych
tel. (+38 03431) 2-16-63, 2-14-58, 2-19-91
e-mail: davniyhalych@meta.ua
Description:
The museum is located on the territory of an ancient settlement. It was established in 1979. This island of folk architecture acquaints visitors with the architecture and way of life of Prykarpattya inhabitants of the end of 17th – beg. of 20th century.
On the area of 4.5 ha there are 11 architectural monuments and so-called micro-villages that belong to the four ethnographic Prykarpattya regions: Pokuttia, Hutsul'shchyna, Boikivshchyna and Opillia.
Opillia is represented by a memorial estate with the weaver's house (the middle of 19th cent.) and household building – farmstead of the end of 19th cent. There are also the wooden church of the beginning of 20th century and industrial building - smithy of the end of 19th century.
Boikivshchyna is demonstrated by traditional three-chambered house of 1878. Pokuttia is represented by traditional farmstead under a thatched roof, of the end of 17th - beginning of 20th century, and another building of the beginning of 19th century.
There are two houses – "grazhda" of the end of 19th century and also the typical Hutsul house of the 40-s of 20th century, which were moved from the ethnographic Hutsul'shchyna into museum.
Each reconstruction is skillfully planed in micro-relief of locality and good wrought by small architectural forms. There are many ethnographical relics - objects of the way of life of our ancestors in the interiors of the monuments.
More information: www.davniyhalych.if.ua
The museum was included into the list of the objects, which have been monitored for the accessibility.
Short description of the object accessibility:
Museum is an open-air complex where there are rural houses and homesteads. Authentic small buildings, specific features of the interior, all together makes the museum extremely interesting and attracting, but does not allow to use modern construction elements for free access by the people on wheel-chairs.
The museum can be visited by the disabled guests at the assistance of accompanying persons.