Regional Les' Griniuk Regional Museum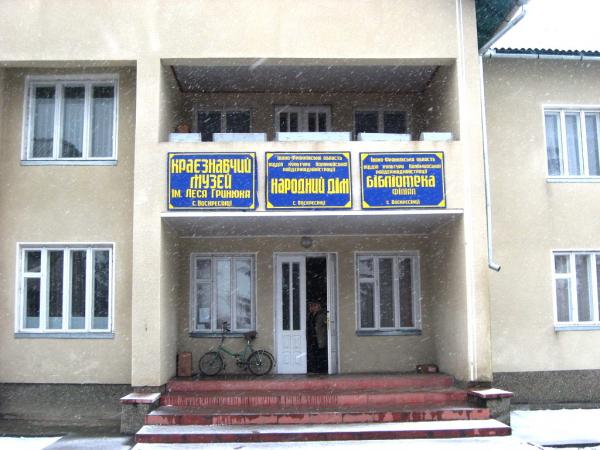 Address:
Folk house, Shevchenko St., Voskresintsi village
Kolomyya district, 78213
tel.: (096) 477-35-07
Description:
Basic museum activities: regional, literary.
In a museum such displays are organized: the life and activities of prominent people; the mode of life and ethnography; the liberation fight of the Ukrainian people.
Day off: Monday
Working hours: 11:00 - 18:00
Lunch: 15:00 - 16:00
Watch on the map