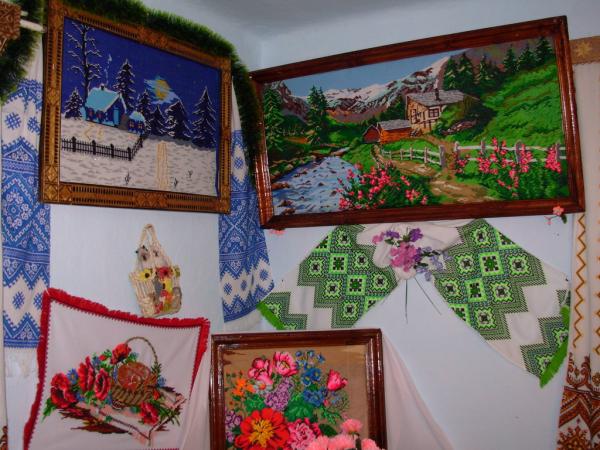 Address:
prysilok Zelene Pidugorskie village,
Verkhovyna district, 78700
tel.: +380 3432 3-31-42
Description:
The museums was founded in 2006. Here the visitors can observe the pictures, find out the process of Hutsul embroidery creation.
The exhibitions of local lore and ethnography are opened in the museum.
There is souvenir shop where you can purchase a lot of interesting gifts.
Working days: without days off.
Working hours: any time
Watch on the map