Rozhnyativ district Historical and Local Lore Museum of Bojkivschyna Culture and Mode of Life in Tsineva Village

Deprecated: mysql_escape_string(): This function is deprecated; use mysql_real_escape_string() instead. in /sata2/home/users/museumif/www/en.museum.if.ua/modules/system.php on line 3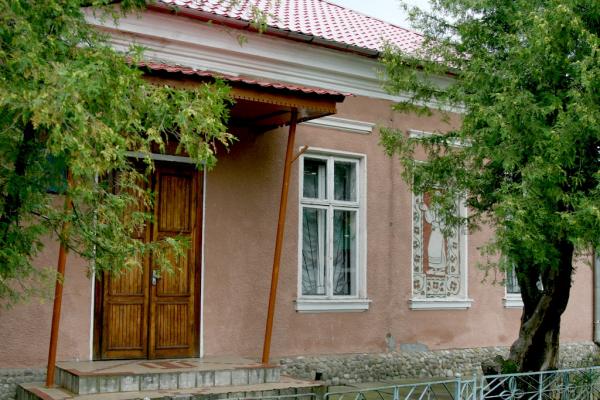 Address:
Tsineva village, Rozhnyative district.
Description:
The museum in the village of Tsineva, is located in the ancient building which was called in the past the white school because everyone could enjoy its white color. The school was built by the village community in 1910. The firm "Glezinger" sponsored money as a compensation for land that peasant had given for railway paving in the Carpathians. The museum holds more than five thousands monuments of the regional culture.
Working days: Monday- Friday.
Working hours: 11:00 – 18:00.