Kaluskiy district Historical and Memorial Museum of Stepan Bandera

Deprecated: mysql_escape_string(): This function is deprecated; use mysql_real_escape_string() instead. in /sata2/home/users/museumif/www/en.museum.if.ua/modules/system.php on line 3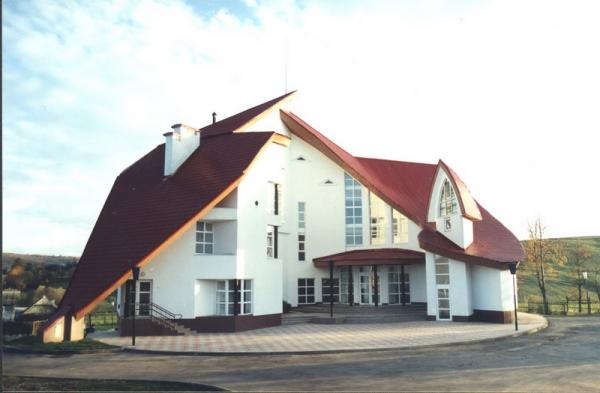 Address:
S. Bandery Str., 48, Staryi Uhryniv,
Kalush district, 77362
tel.: +380 3472 9-75-17
fax: +380 3472 9-74-23
Description:
The largest in Ukraine museum to a prominent politician founded at the place of his (her) birth.
Stepan Bandera (1909-1959) – head of the Organization of Ukrainian Nationalists governing body (OUN), co-author of the Ukrainian State proclamation act on June 30, 1941, organizer of OUN units abroad. Burn in the family of a priest he dedicated his whole life to fight for Ukrainian independence and was killed by the USSR KGB.
The museum exhibition reveals the history of the Ukrainian people national liberation struggle, familiarizes the visitors with the life, social and political activities of Stepan Bandera and his family.
Next to the museum there is a restored parson house, where Stepan's farther, the village pastor, lived with his family. The room's interior is restored, filled with the original and authentic things that belonged to the family.
On the museum area you can see the granite slab on the place of the first two monuments to Stepan Bandera, which were destroyed in the agony of the communism regime.
The Museum to Stepan Bandera is branch of the museum of the liberation struggle in Prykarpattya.
Day off: Saturday.
Working hours: 9:00-18:00.
Lunch: 13:00-14:00.
The museum was included into the list of the objects, which have been monitored for the accessibility.
Short description of the object accessibility:
There is a parking place near the museum. The museum territory is convenient for wheel-chair users – the paths are flagged, there are no cracks and roughness. The museum entrance is wide enough and has two ramps. The exhibition halls and corridors are spacious; there are no barriers or difficulties for movement on wheel-chair.
All the exhibits are signed and well-lighted.
Watch on the map