Deprecated: mysql_escape_string(): This function is deprecated; use mysql_real_escape_string() instead. in /sata2/home/users/museumif/www/en.museum.if.ua/modules/system.php on line 3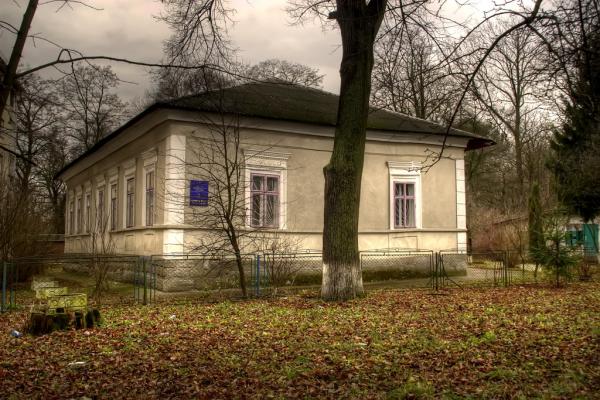 Address:
Shevchenko Str , 12а
Tlumach, 78000
tel.: +38 (03479) 2-25-76
Description:
Maryika Pidgyrianka room-museum was created in 1991 at a district children library. Materials and documents, testifying the role and activity of Maria Omelyanivna Lenert-Dombrovs'ka (folk teacher and poetess known in literature as Maryika Pidgyrianka) and her family in development of education, culture in Halychyna are collected here.
In the museum display, except for books of Pidgyrianka, there are remembrances of relatives and former students from villages Antonyvka, Bratukyv, Vikniany, originals of didactic materials, written by the poetesses Along with the documentary, memorial and material exhibits the auxiliary materials for displays creation are widely used: fine art, drawings and other
The art works of the Ukrainian Artists Union members (Olexandr Volkov, Bohdan Tatarchuk, Yarema Oleniuk, Vasil' Shevaga (sculptor), composers – Mykola Pavliuk (from Dolyna village), Natalia Kogut (from Oleshyv village)) are used in design of the room-museum.
In 2006 the display of museum was complemented by the exhibition stand «They saw and heard Great Kameniar».
The museum conducts work on the basis of the collected documents which expose a literary process, acquaints visitors with the life and creative activity of Maryika Pidgyrianka by organizing of the excursions, child's mornings, literary evening, verbal magazines, quizzes and others like that.
Working days: Monday – Friday, day off: Sunday.
Working hours: 12:00 - 14:30, Saturday: 10:00 - 18:00
Lunch: 13:00 - 13:30
Watch on the map