Snyatinskiy district Vasyl Stefanyk Literary and Memorial Museum

Deprecated: mysql_escape_string(): This function is deprecated; use mysql_real_escape_string() instead. in /sata2/home/users/museumif/www/en.museum.if.ua/modules/system.php on line 3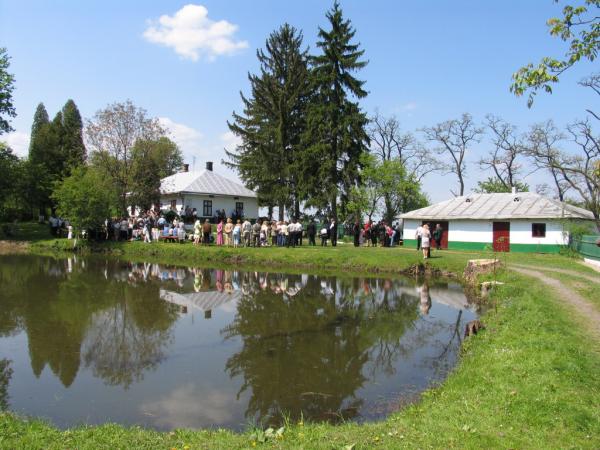 Address:
Stefanyka Str., 20, Rusiv village,
Sniatyn district, 78335
tel.: (03476) 3-51-36
Description:
The museum exposition dedicated to the life and creative work of Vasyl Stefanyk, the Ukrainian classical author of short stories is placed in the memorial house of the writer. The exposition holds many manuscripts and works edited in his lifetime.
The considerable part of exhibits, placed in the specially built house in the center of his native village of Rusiv, tells about his literary, social and cultural activities.
Working days: Monday-Friday.
Working hours: 10:00-15:00.
The museum was included into the list of the objects, which have been monitored for the accessibility.
Short description of the object accessibility:
There is a path with a new pavement from the entrance gate to the middle of the yard, and then there is old pavement with significant differences. There are several steps and no ramp at the building entrance.
The width of the entrance door (under condition of opening of its both parts) is sufficient for passage on a wheelchair. The wooden entrance door has double threshold. The movement is possible in the exhibition rooms, but there are small thresholds.
It is difficult to reach to the museum - there are no pointers.