Kosivskiy district Museum of Mykhajlo Strutynski's folk creative works

Deprecated: mysql_escape_string(): This function is deprecated; use mysql_real_escape_string() instead. in /sata2/home/users/museumif/www/en.museum.if.ua/modules/system.php on line 3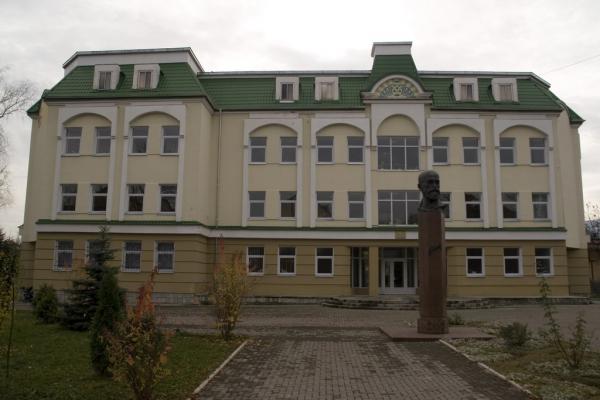 Address:
Tykha Str., 1а,
Kosiv city, 78600
tel.: +380 3478 2-21-59
Description:
The museum is located in Art school and has 2 halls and corridor. The exposition is presented by the numerous works of folk artists and handicraftsmen of Hutsulschyna, Pokuttja, Podillja and Bukovina – ancient icons, sacral works, embroidery, arts, ceramics, folk cloths, weaving and a lot of other.
Working days: Tuesday-Sunday; day off: Monday.
Working hours: 10:00-18:00.
Lunch: 13:00-14:00.
The museum was included into the list of the objects, which have been monitored for the accessibility.
Short description of the object accessibility:
There is no special parking place near the museum. The museum entrance is in the yard of the Art school. You have to pass three steps to enter the building and two more steps to enter the museum halls (there are no handrails or ramp). The door width is enough to enter on wheelchair; convenient movement in the museum rooms.
WC is not designed for usage by disabled persons.
The steps at the entrance are to be regarded as barriers for free access. The assistance of the accompanying person is recommended.
Watch on the map