Deprecated: mysql_escape_string(): This function is deprecated; use mysql_real_escape_string() instead. in /sata2/home/users/museumif/www/en.museum.if.ua/modules/system.php on line 3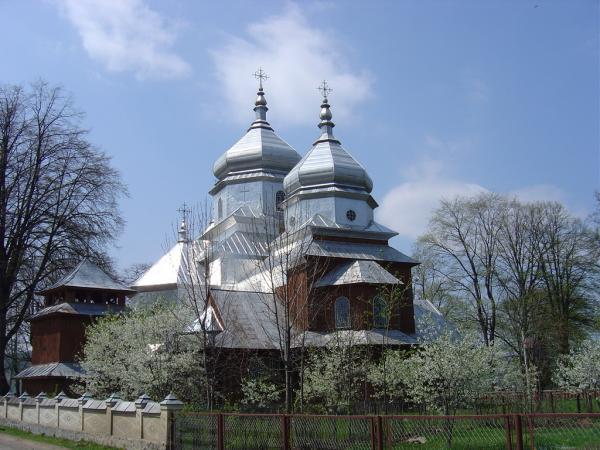 Address:
Maryika Pidgyrianka Str., 279-а, Bily Oslavy village,
Nadvirna district, 78460
home tel.: +38 (03475) 6-53-29
Description:
The museum was created in 1996 on celebration in honor of the Ukrainian children poetess Maryika Pidgyrianka (Maria Omelyanivna Lenert-Dombrovs'ka, 1881-1963), who was born in Bily Oslavy village on 29.03.1881. The number of the museum funds: 850, among them the displayed exhibits – 600.
The museum occupies three large rooms of the house-residence near the Materyns'ka church, wooden architecture monument of state value, built in 1746.
The works, written by the authoress Maryika Pidgyrianka and her memorial things are saved in the museum.
The museum is placed in a house, which has historical value (built in 1900). This is the first brick house in the village built from a brick which was once burned in Bily Oslavy village.
Eight books of Maryika Pidgyrianka creative heritage have been published. The museum has been managed from the very beginning of museum creation by the regional ethnographer Vasyl' Levitskiy, laureate of regional "Prosvyta" award named after Maryika Pidgyrianka.
Day off: Monday
Watch on the map