Deprecated: mysql_escape_string(): This function is deprecated; use mysql_real_escape_string() instead. in /sata2/home/users/museumif/www/en.museum.if.ua/modules/system.php on line 3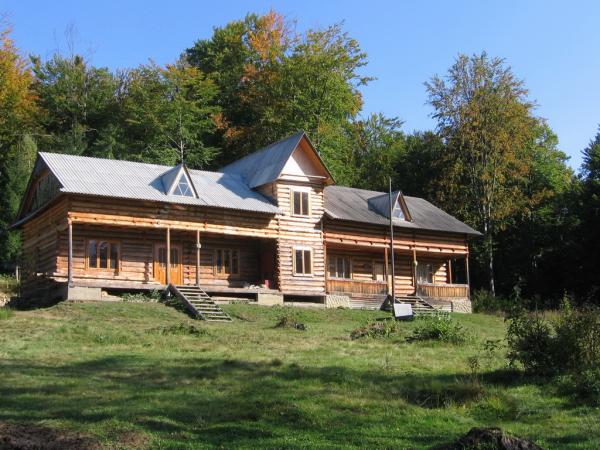 Address:
PTM "Sokil"

Zarichna, 11

selo Grin'kiv

Rozhnyativ district

Ivano-Francivsk region

77672



Description:
A Plast camp is a museum "Sokil" is the oldest and honored dwelling to Layer, which was devoted in 1926 year.
Plast camp-museum "Sokil" is on the left bank of the river of Limnitsya70 km a regional center). nearby с. Grin'kiv Rozhnyativskogo to the district of the Ivano-Francovsk area (in the distance a
Annually (to 1939) here were camps for youth, which mattered very much for national education and physical tempering of young people during Polish occupation. Taboruvali on Sokil of ten of boyscouts and girlscouts; each of them saved unique camping among the tops of Carpathians and uneasy Limnitsi in memory.
A "Sokil" is a value and historical cradle of Ukrainian Layer, by the smithy of scouts characters of his cocks.
In 1990 scouts returned on Sokil. From this time priority is renewal of camp-museum "Sokil", as a dwelling - with the purpose of providing of necessities to Layer during conducting of camps of summers, trenings, seminars and others like that.
Takes care the questions of alteration of "Sokil", forming of sending to activity, by determination of primary tasks Justice of dwelling. Its personal composition is formed jointly by Holovna Plastova Bulava and Krayova Plastova Rada.