Deprecated: mysql_escape_string(): This function is deprecated; use mysql_real_escape_string() instead. in /sata2/home/users/museumif/www/en.museum.if.ua/modules/system.php on line 3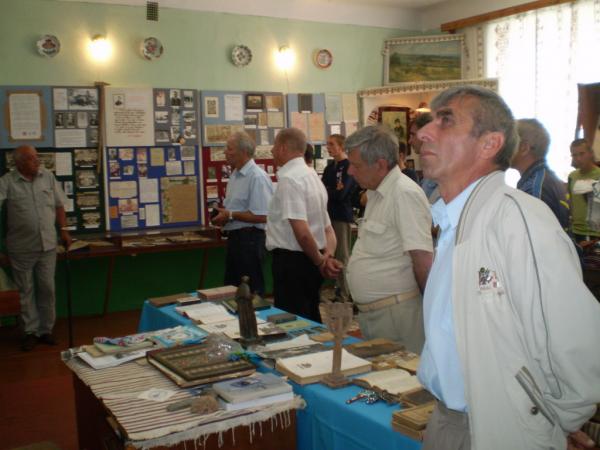 Address:
Shkilna Str., 1, Illintsi village,
Sniatyn district, 78351
tel.: +380 3476 4-43-69
Description:
The museum was organized by the group of teachers-enthusiasts of local school under leadership of Roman Illich, chemistry teacher.
In 1993 the museum was robbed and many exhibits were destroyed. The museum was renovated in 1994, and the new exposition was opened in 2007. The museum council jointly with regional artists union organized the exhibition of Ivano-Frankivsk artists and of sacral art. There are evening meetings organized with goal to honor the memory of the famous people from the village.
The exhibition presents on the ground of local materials the information about public organizations of the village (1900-1939), culture (since the end of ХIХ century), emigration (end of ХІХ century), school education, liberalization movement (1943-1953), kolkhoz organization.
There is the exhibition prepared devoted to the days of Shevchenko («Kobzari» of the end of ХІХ century, Taras Shevchenko monuments models).
The folklore audio-materials are kept by the museum.
Working days: Monday-Friday.
Working hours: 10:00-15:00.
Watch on the map