Deprecated: mysql_escape_string(): This function is deprecated; use mysql_real_escape_string() instead. in /sata2/home/users/museumif/www/en.museum.if.ua/modules/system.php on line 3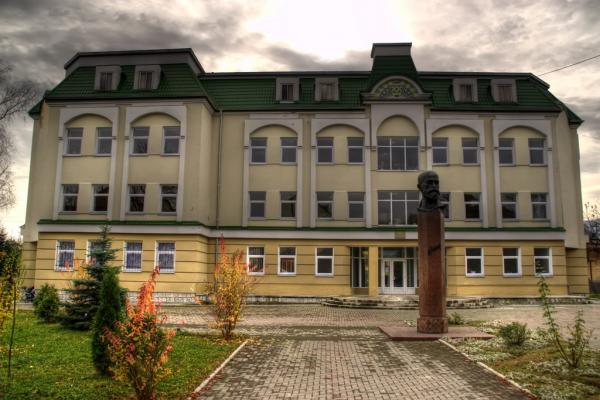 Address:
Tykha Str., 1, Kosiv, 78600
tel.: (03478) 2-32-91
Description:
Nowadays the name of Gennadiy Malyavskiy, artist, former student of Lviv Arts & Crafts Institute, is associated with such masters of brush, in whose creative work a landscape subject prevailed. Everybody knows a copy-book maxim - a man must be nearer to nature, it clears his soul, make good, honest and spiritually rich.
The living quivering feeling of nature prevails in the landscapes of Gennadiy Malyavskiy, amorousness by beauty of Hutsul nature and beauty of the mountains, rivers, forests, waterfalls. The penetrating supervision was instrumental in perfection wealth of color of palette, real virtuosity in the technique of water-color. There are works of oils, tempera, and graphic. Architecture is represented ethnographically.
Anastasiya Malyavska (wife of Gennadiy Malyavskiy) has generous collection of old traditional patterns, which are passed to Kosiv child's school of arts. Mrs. Anastasiya continues and develops glorious traditions of native land folk embroidery. She captured rich stylish components, characteristic decorative patterns and creates compositions with the unique color gamut and extraordinary cleanness of implementation.
At the child's school, where nowadays there is the exhibition of Malyavskiy family, there are four halls. First hall – pictures exhibition. Second hall – establishment of «Hutsul art» Union. Third hall – architectural sacral monuments of the past. Fourth hall – various.
Day off: Sunday.
Working hours: 10:00 - 17:00
Watch on the map