Literary-memorial Museum-dwelling of Ivan Franko family

Deprecated: mysql_escape_string(): This function is deprecated; use mysql_real_escape_string() instead. in /sata2/home/users/museumif/www/en.museum.if.ua/modules/system.php on line 3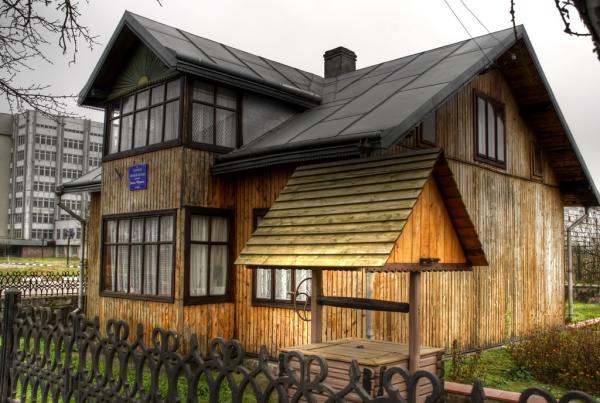 Address:
Ivano-Frankivsk Str., 22,
Kalush, 77300
tel.: (03472) 2-58-60
Description:
The museum was founded in 1992 according to the decision of Kalush city council executive committee dated June 14, 1989. The building was constructed in 1935 by Omelian Franko, son of Ivan Franko's brother.
There are four rooms in the museum.
The first room presents the life and work of Ivan Franko: photos from childhood, student and older period. Franko family genealogic tree occupies the important place in this room.
The second room is devoted to the family of Onufrij Franko in Pidgirky. One corner tells about Antin Mohylnytskyj, priest, poet and public activist, appreciated by Ivan Franko.
The third room – «Franko's Room». The objects of Onufrij Franko's family impress by their beauty and uniqueness.
The last room's name is «Ivan Franko and Smolskyj». Here the artist's works are displayed. Grygorij Smolsky left the memories about Ivan Franko, in particular about Ivan coming to the funeral of his brother Onufrij in 1913.
The museum conducts research works, organizes seminars, lectures, the Franko' readings, meetings with pupils, exhibitions of decorative art and handcrafts.
Working days: Sunday-Thursday;
Days off: Friday-Saturday.
Working hours: 10:00-17:00.
Lunch: 12:00-12.30.
The museum was included into the list of the objects, which have been monitored for the accessibility.
Short description of the object accessibility:
There is a parking place near the museum. There are 5 high steps on the way to the museum yard, three high steps to the building and no ramp.
Watch on the map