Kolomiyskiy district Historical and local lore museum of Oleksa Dovbush

Deprecated: mysql_escape_string(): This function is deprecated; use mysql_real_escape_string() instead. in /sata2/home/users/museumif/www/en.museum.if.ua/modules/system.php on line 3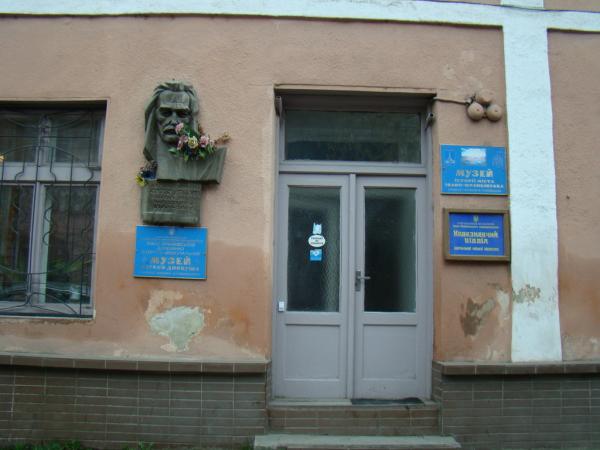 Address:
Nezalezhnosti Str., 9, Pechenyzhyn,
Kolomyja district, 78274
Description:
The museum was opened in 1971 on the motherland of Oleksa Dovbush, legendary opryshki leader (national liberation movement is known in the history as "opryshki" movement). In 1980 the building was no more suitable for the museum, so it was moved to the village culture house, where it had 2 rooms. Memorial desk had been transferred to the museum.
From 2004 the museum has occupied 4 rooms of former house of village services. The exhibition presents the village history from ancient times till nowadays. There are a lot of daily usage objects, tools and cloths collected, which were used by our ancestors in their daily life.
The exhibits and stands, copies of pictures and sculptures of the other separate the biggest room are devoted to the theme «Opryshki movement. Oleksa Dovbush – the famous opryshki leader».
Day off: Monday.
Working hours: 10:00-17:30.
Lunch: 13:00-14:00.
Watch on the map