Historical-ethnographic Сarpathian Region Ecology and Ethnography Museum

Deprecated: mysql_escape_string(): This function is deprecated; use mysql_real_escape_string() instead. in /sata2/home/users/museumif/www/en.museum.if.ua/modules/system.php on line 3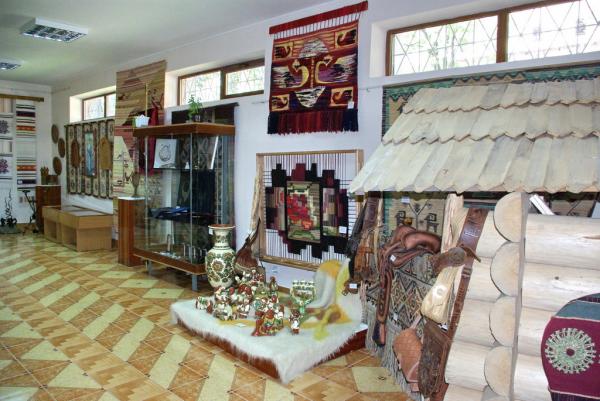 Address:
Svobody Str., 269,

Yaremche city, 78595

tel.: (03434) 2-22-08



Description:
The main profile of museum is folk hutsulian art of ХVІІ – ХХ centuries. The collection of museum represents valuable and rare exhibits of national arts of Hutsulsland of Western Ukraine.
The new exposition has been recently opened in the museum with collections of tapestries of Mykhajlo Bilas, national artist of Ukraine, "lizhnyk", blankets, which impress by their unique ornaments, lightness and color harmony; hutsul cloths, household goods, and Easter eggs collection. For the visitors it would be interesting to get acquainted with ceramics of Giliovski's workshop (which functioned in Yaremche at the end of XIX – beginning of XX centuries), hutsul male and female cloth from Mykulychyn village of the 30-s of XX century.
Working hours: 10:00 – 18:00.